Home
Talk

18
7,581pages on
this wiki

Welcome to the Bleach Fan Fiction Wiki!
The wiki, of fan invention, that anyone can edit!
Simply click the arrows immediately to the right of this message to navigate through this directory.
The Bleach Fan Fiction Wiki, founded in 2009 by Blackemo1, Cyberweasel89, and Ten Tailed Fox, is a wiki of fan-invention based in the Bleach universe. Here, we allow users to create their own fan fiction stories, characters, Zanpakutō, etc., as well as allowing them to collaborate together in what is known as a roleplay; where fan fiction writers can write stories together, pit characters against each other in fights, and even do comedy skits. Users are also encouraged to get to know each other, make friends, and communicate with each other via the Message Walls provided by Wikia to promote a friendly writing environment, as well as allowing them to collect feedback for their works. Our goal is constant improvement in quality to become the best Bleach fansite on the internet!
Bleach Fan Fiction Wiki Policies
‹
›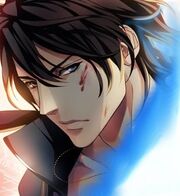 Dresden Ravenskraft (ドレスデン ラベンスクラフト, Doresuden Rabensukurafuto ) is an Echt Quincy and former member of Yhwach's Sternritter. In his early life he had been a member of the noble Ravenskraft Household until he was disowned and banished after his participation in the 30 Year's War. Dresden was the formerly second-ranked assassin of the Bund before he betrayed the organization. He was also Cang Lu's partner in the International Quincy Delegation. During WWII he served as an officer in the Wehrmacht where he first encountered Yhwach, and later became a member of the Wandenreich. After his plans to sabotage the Wandenreich were found out, his powers were stolen by Yhwach; who nearly succeeded in killing him. He currently resides in Amsterdam, and searches for a means by which to regain his lost Quincy powers.
Main article: Dresden Ravenskraft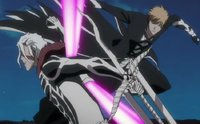 Battle in the Spotlight: TBA
---
Feeling confident? Post a character roleplay challenge on the Forum!
Create blog post
Latest Posts
Hello everybody, this is the second blog I am writing that pertains to the FC that is in progress.

I wanted to write this in the first blog but I was …

Read more >
See more >