Welcome to the Bleach Fan Fiction Wiki!
The wiki, of fan invention, that anyone can edit!
Simply click the arrows immediately to the right of this message to navigate through this directory.
The Bleach Fan Fiction Wiki, founded in 2009 by Blackemo1, Cyberweasel89, and Ten Tailed Fox, is a wiki of fan-invention based in the Bleach universe. Here, we allow users to create their own fan fiction stories, characters, Zanpakutō, etc., as well as allowing them to collaborate together in what is known as a roleplay; where fan fiction writers can write stories together, pit characters against each other in fights, and even do comedy skits. Users are also encouraged to get to know each other, make friends, and communicate with each other via the Message Walls provided by Wikia to promote a friendly writing environment, as well as allowing them to collect feedback for their works. Our goal is constant improvement in quality to become the best Bleach fansite on the internet!
Bleach Fan Fiction Wiki Policies
‹
›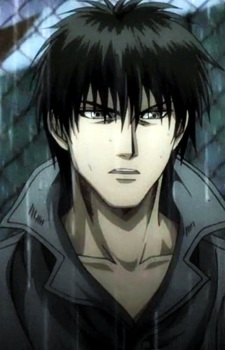 Kazuya Kuchiki
(朽木 和也, Kuchiki Kazuya, lit. "
Harmony to be, Decayed log
" ) is the next in line to becoming Head of the Noble Kuchiki Clan and currently the Captain of the ninth division. Known to be among a select few individuals to ever leave the Kido Corps and advance to a higher position, Kazuya is something of an enigma, being an introvert who mostly fulfills his duties to the letter and with unquestionable punctuality.
Its widely known in the Seireitei that he has a strained relationship with his cousin, Byakuya Kuchiki; who killed his father, Kōga Kuchiki, before Kazuya ever had the chance to meet him.
His greatest claim to fame however, is his mastery of Kidō, which he has perfected into a weapon of great power over many decades. In light of his extremely powerful destructive prowess and mastery of utilizing magic in battle, he was formally appointed the Yonkō of Kidō; despite some controversies.
Main article: Kazuya Kuchiki
Create blog post
Latest Posts
Alright. I'm not usually one to be opposed to change. Change can be a good thing. If wiki changes their design and it facilitates the flow of informa…

Read more >
See more >
Ad blocker interference detected!
Wikia is a free-to-use site that makes money from advertising. We have a modified experience for viewers using ad blockers

Wikia is not accessible if you've made further modifications. Remove the custom ad blocker rule(s) and the page will load as expected.